watch one hundred, traditional watches are for circular and square, KLASSE14 dares to breakthrough, new OKTO series wrist watch, with creative shape of wrist watch, reverse wrist conventional aesthetics, break through barriers to design.
KLASSE14 new OKTO series wrist watch
Roman Ma Senji Mr Hall majestic, magnificent, although Ma Senji Mr Hall has become a ruin, but leave the smoldering rubble now can still bear witness to his former glory, besides design style is gorgeous, the modelling of its eight Angle is of a major in architectural history. KLASSE14 chief creative director Mario Noblie classic, with the most recognizable 8 Angle element into the traditional wrist watch, the square and round two opposing elements of the fusion, form new OKTO series wrist watch.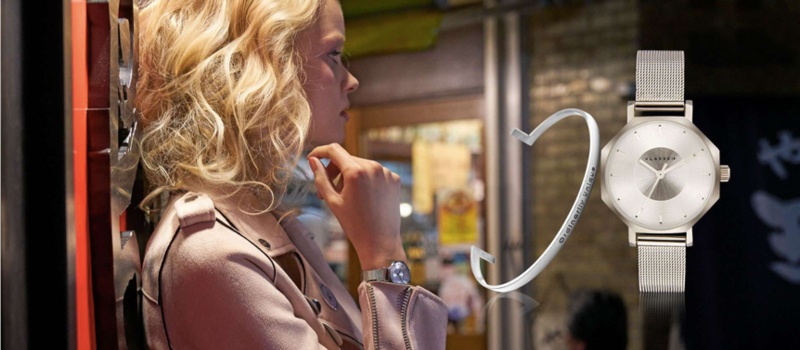 KLASSE14 new OKTO series wrist watch
OKTO meaning is & other; 8 & throughout; , watch of wrist of the OKTO series with eight side as a wrist watch overall modelling, match round at the same time, the sharp geometry line and design technology perfect union, have contemporary feeling extremely, will have a tough temperament of clever union square with rounded circular dial, forming a unique temperament OKTO 8 edge wrist watch.
KLASSE14 new OKTO series wrist watch
OKTO series wrist watch, a total of five color, all from KLASSE14 the hottest series, meet the needs of various wear daily. At the same time, choose the most mature KLASSE14 most classic Volare dial, concise and delicate, steel wiredrawing watch case, through the different Angle of view and then render the emergence of different colors, break through the wrist watch regular watchcase design style, bring more extraordinary visual!
KLASSE14 new OKTO series wrist watch
at the same time, cooperate with OKTO series wrist watch and corresponding color bracelet, buy gifts.
watch parameters:
table size: 28 mm? Waterproof:
5 ATM/50 meters waterproof
movement: Japan miyota quartz movement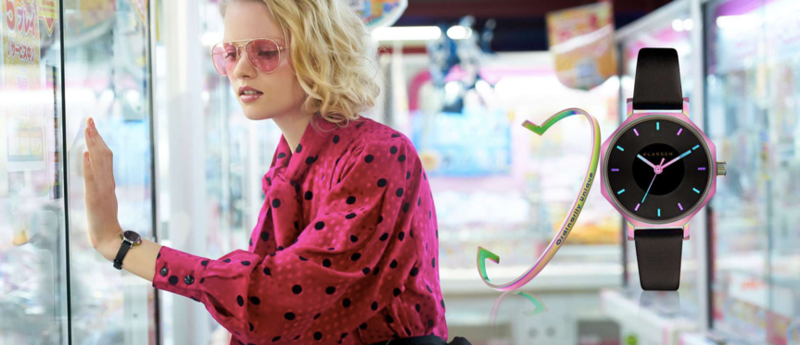 Volare series design
when Mario looking up at the sky, he felt real freedom. As a result, he was convinced that best represents the nature of freedom and self-determination is a majestic eagles. When he began to design the watch, he wanted to make the noble animal as a design center. In fact, watches pointer slightly curved upward, similar to the magnificent eagle in flight. For the design of properties, he decided to put a name to this watch & other Volare" Representative, its English & other; Fly & throughout; . Dial is a cone shape, with the design concept, and capture the light from all directions. It is installed in the 42 mm stainless steel case, make the wrist watch is very suitable for various occasions.
KLASSE14 brand story
KLASSE14 is which was established in 2014, Italy's creative wrist watch and jewelry brand. Brand in the original design fantastic wristwatch as a brand, and invited the world's outstanding watch and jewelry designer. KLASSE14 now has grown to a new generation of the trend of the bellwether, become a personality and reveal the essential item style.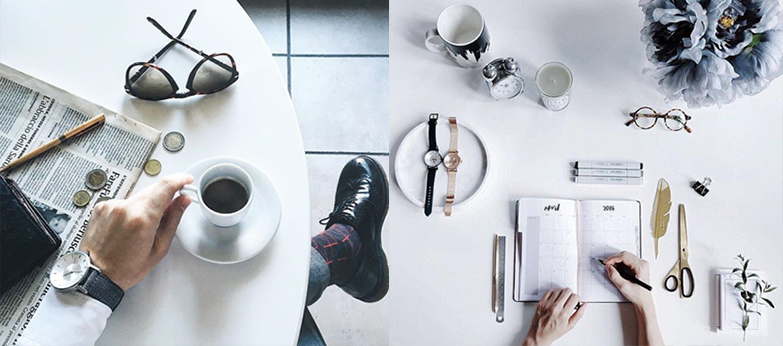 KLASSE14 new OKTO series wrist watch
KLASSE14 series by different designers and the cooperation, so KLASSE14 is not only a brand, and is a collaboration with designers, artists, celebrities and interesting characters of the stage, so as to design and create a unique and individualizing wrist watch.
KLASSE14 idea is to create a limited collection, unique and exquisite watches, emphasize & other Contradiction and impact throughout the &; There are our life. Although it sounds illogical, but this interesting and perfect consciousness, it fuses in together, the resulting chemical reaction, into style and bring out the unique way of thinking.
KLASSE14 wrist watch style is contracted, but there is no lack of detail and design story, each wrist involve designers the feeling of life. Whether it be a Volare series through the thinking of the eagle and evolution of yearning for freedom, or FOTD series by arc dial on time mysterious. Each KLASSE14 wrist watch is absolutely unique, but delicate.