& other; In Florence, encounter a dream lover.
in Florence, Italy, the classic old bridge (Ponte Vecchio) with the story of Dante, evocative of countless people love beautiful reverie. Wandering in the white of european-style architecture, expect to encounter in a dream lover, beautiful spring scenery, the golden sunshine, such as white roses blooming inside. White gold hand in photograph reflect, luxuriant and pure, feeling and witness the true meaning of love. Throughout the &;
rose is the universal language of love, & other; Luxuriant, innocent, pure & throughout; Is the white rose says. As the season of love, chief architect Mario KLASSE14 Nobile in & other; White rose & throughout; For inspiration, to pure and romantic symbol of the White Rose gold into Italian amorous feelings and unique world-class fashion concept, with 2018 new OKTO White Rose series wrist watch!
new OKTO White Rose series wrist watch, a total of 2 or more, in combination with KLASSE14 present hottest Volare OKTO series 8 edge shape design, the meaning of romantic love Rose gold and classic White two colors match. The biggest characteristic is the design of the dial, white dial with a rose gold watch case Volare sag and the clockwise, elegant sparkling rose gold in the white foil below, highlight and attractive temperament, especially delicate and noble.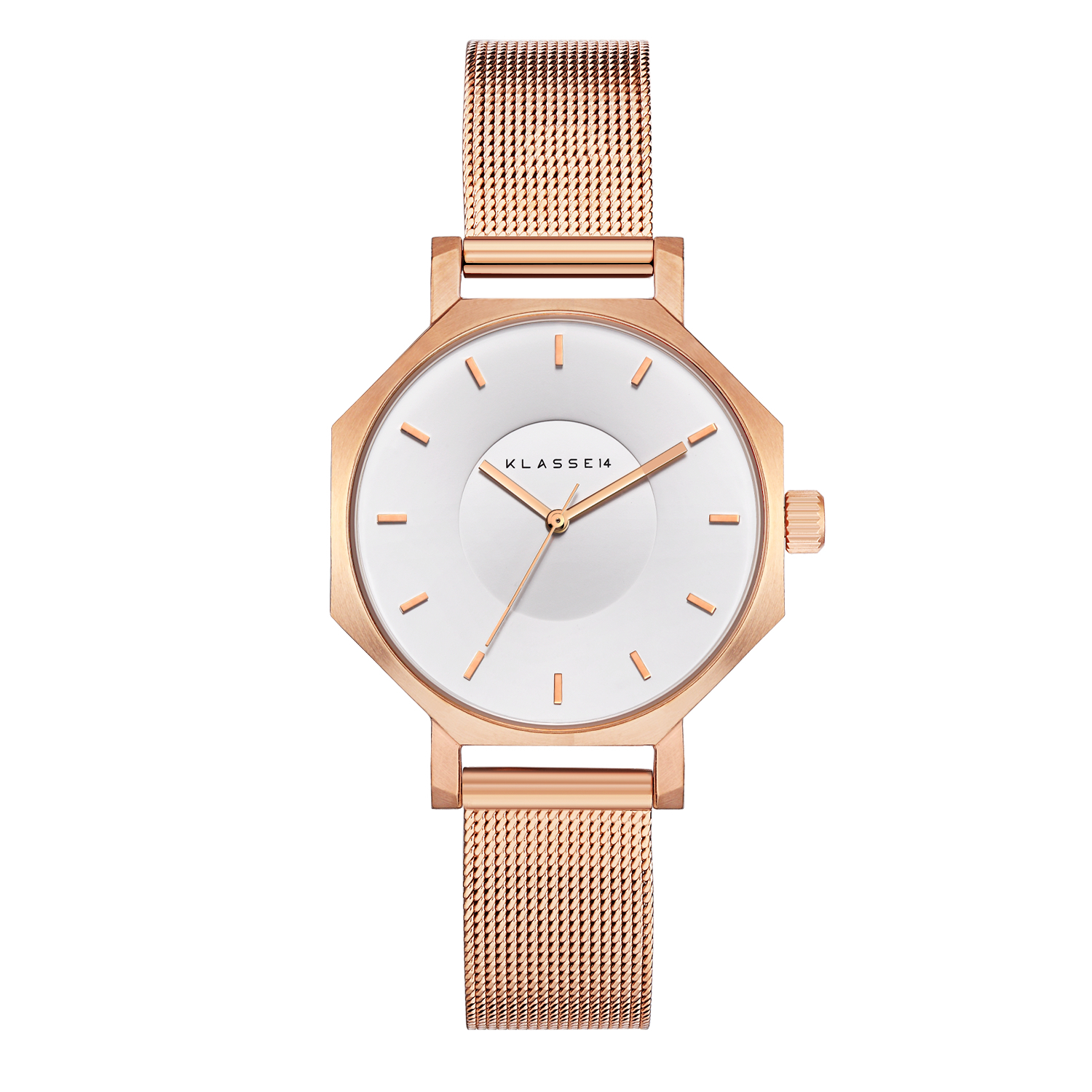 OKTO White Rose Mesh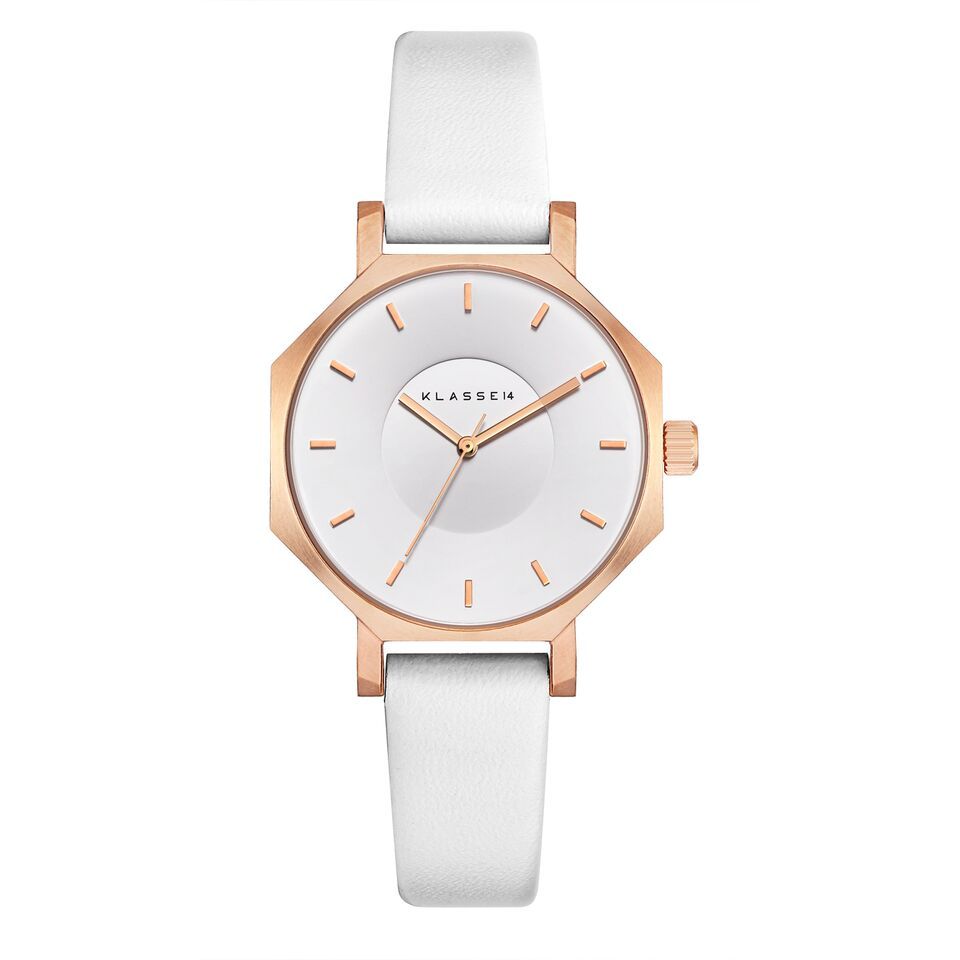 OKTO White Rose Leather
strap is divided into a Rose gold chain belt and White Leather strap two paragraphs, in order to meet the demand of different outfit to wear. Low-key leather strap, or metal chain belt to the extreme, the colour collocation of the platinum create the unique romantic and gorgeous texture, will bring new elegant romantic experience, fashion gorgeous watch wearing!
watch parameters:
table size: 28 mm
5 ATM/50 meters waterproof
movement: Japan miyota quartz movement